RECORDINGS
Catch up here: Recordings of our most recent events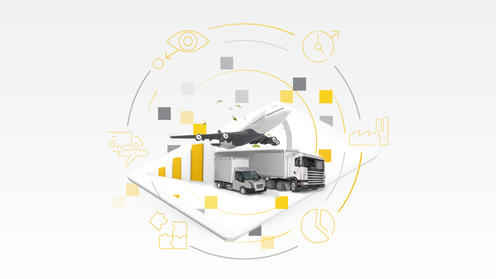 RTV then and now: finding applications for end-to-end transport visibility
ARTICLE - 01/06/2022
Transporeon (Sixfold) Recognized by Gartner® in the 2022 Magic Quadrant™
Sixfold by Transporeon has been recognized by Gartner in their latest Real-Time Transportation Visibility Platform Magic Quadrant. Gartner Magic Quadrant™ shows that demand for real-time visibility among commercial customers and consumers continues to grow, making this functionality a key component of running transparent and efficient supply chains.
ARTICLE - 02/05/2022
Generating competitive advantage with transport management platform
We live in a world that is digitally connected and digitally enhanced, so it makes sense that this would also apply to the logistics industry. Despite the growing presence of digitalisation, it is not quite commonplace yet and many shippers, carriers and retailers are struggling to make data-driven decisions as aggregating data from many disparate sources has been challenging.
ARTICLE - 13/04/2022
Transport Intelligence report finds that real-time visibility is instrumental to tackling sustainability
The report, Real-Time Visibility and Sustainability in Europe's Logistics Sector, lays out the key findings from a survey conducted by Transport Intelligence (Ti) and Sixfold based on responses from key supply chain stakeholders across Europe about their sustainability offering.