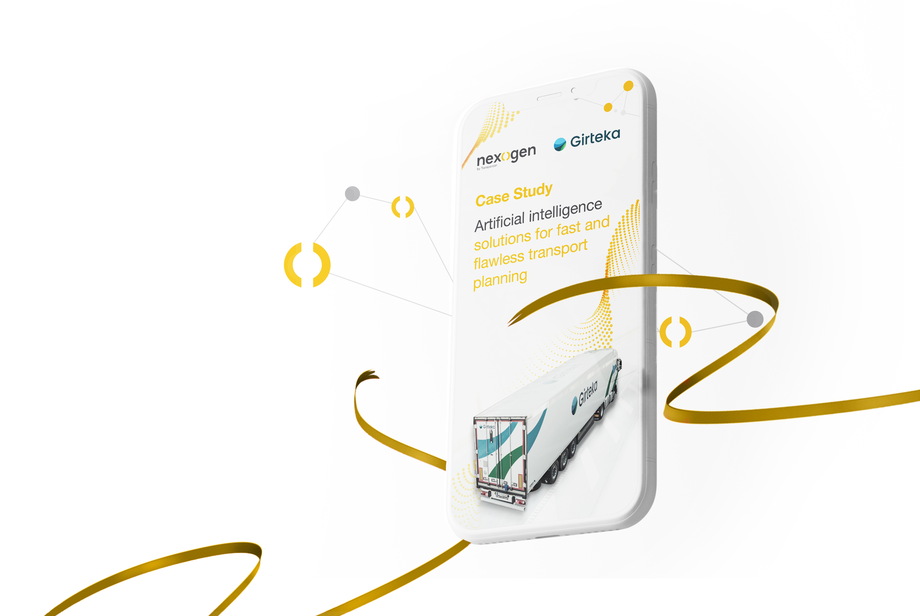 Case study
Girteka: Artificial intelligence solutions for fast and flawless transport planning
About Girteka
Girteka is one of Europe's largest transport companies, trusted by the world's leading brands. What started out in 1996 in Vilnius, Lithuania, with one MAN truck and three employees, has steadily grown over the years. It now has an international team of over 21,000 people, delivering more than 880,000 full truck loads every year.
Girteka in numbers:
10,000+ trucks
9,800 trailers
513,000 m2 warehouse space
26 years of experience 
15 countries
880,000+ Full Loads delivered annually
21,000 employees across Europe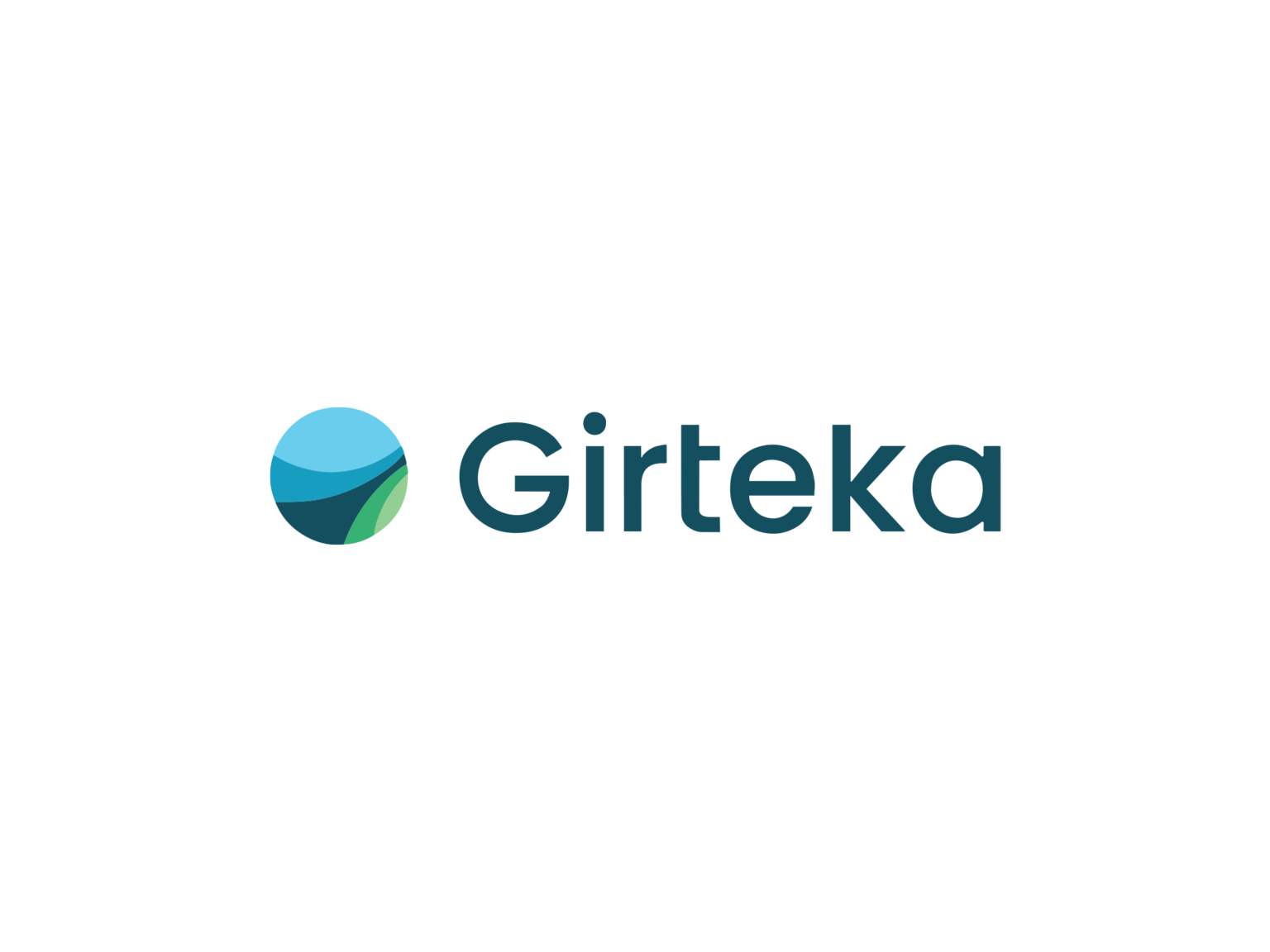 The Challenge
With such big numbers and high expectations, there is no room for mistakes or delays when planning transport. In addition, transport is increasingly complex with many variables, all of which makes managing logistics a tough job – especially when data is missing or outdated. In order to ensure deliveries arrive on time, as promised and on budget, accurate information is essential, along with experience and knowledge.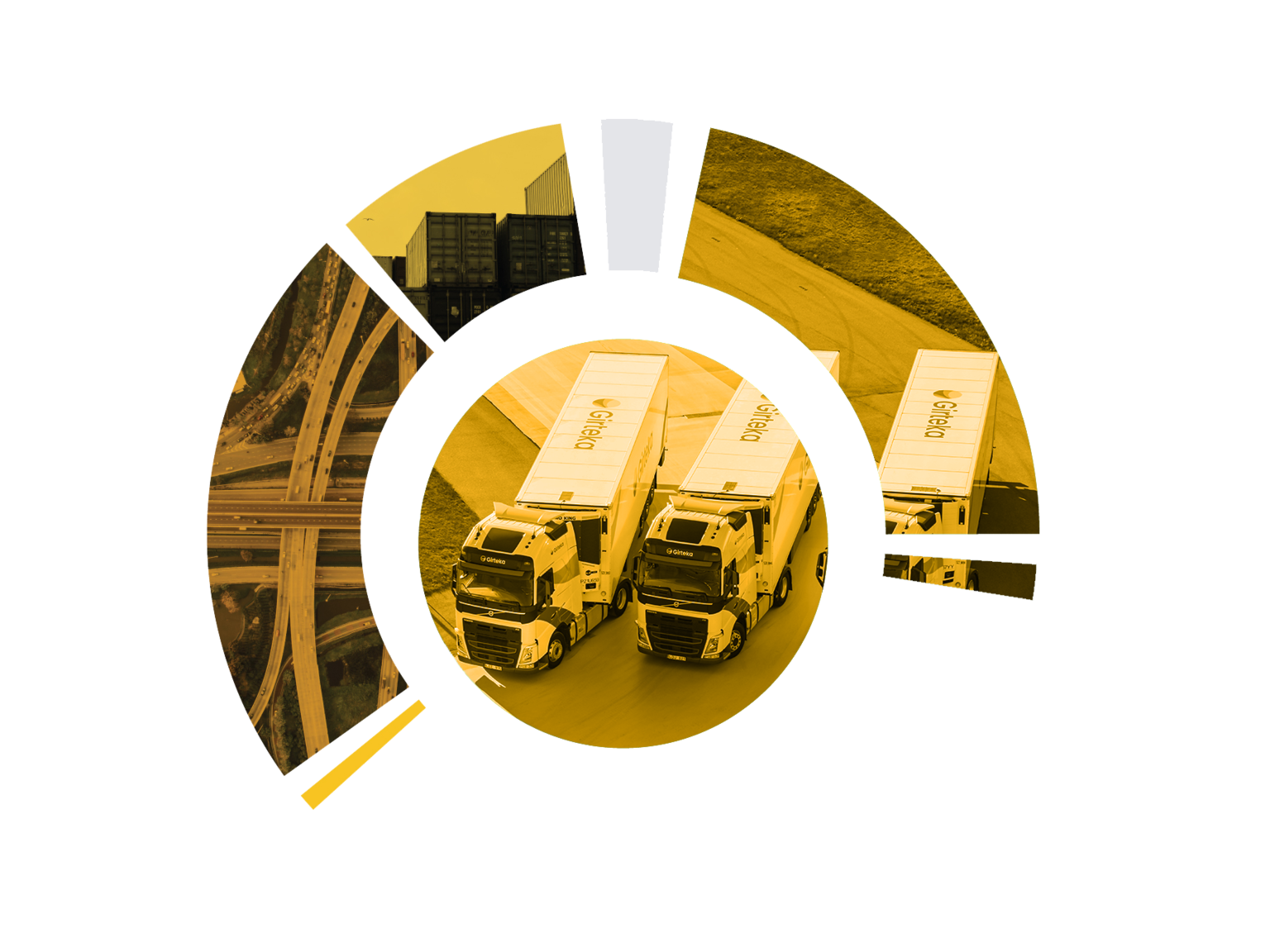 The Solution
Nexogen by Transporeon is the industry's most advanced on-demand optimisation engine. It uses purpose-built Artificial Intelligence (AI) to help improve the way in-house teams plan and operate full truck load (FTL) logistics.
Girteka has more than 10,000 high-tech trucks on the road each day, providing valuable data. This data is fed into Nexogen's Fleet Operator, along with additional transport variables, enabling it to learn and improve. All necessary information about the route is then delivered to the driver, ensuring they can focus on delivering the cargo safely and on time.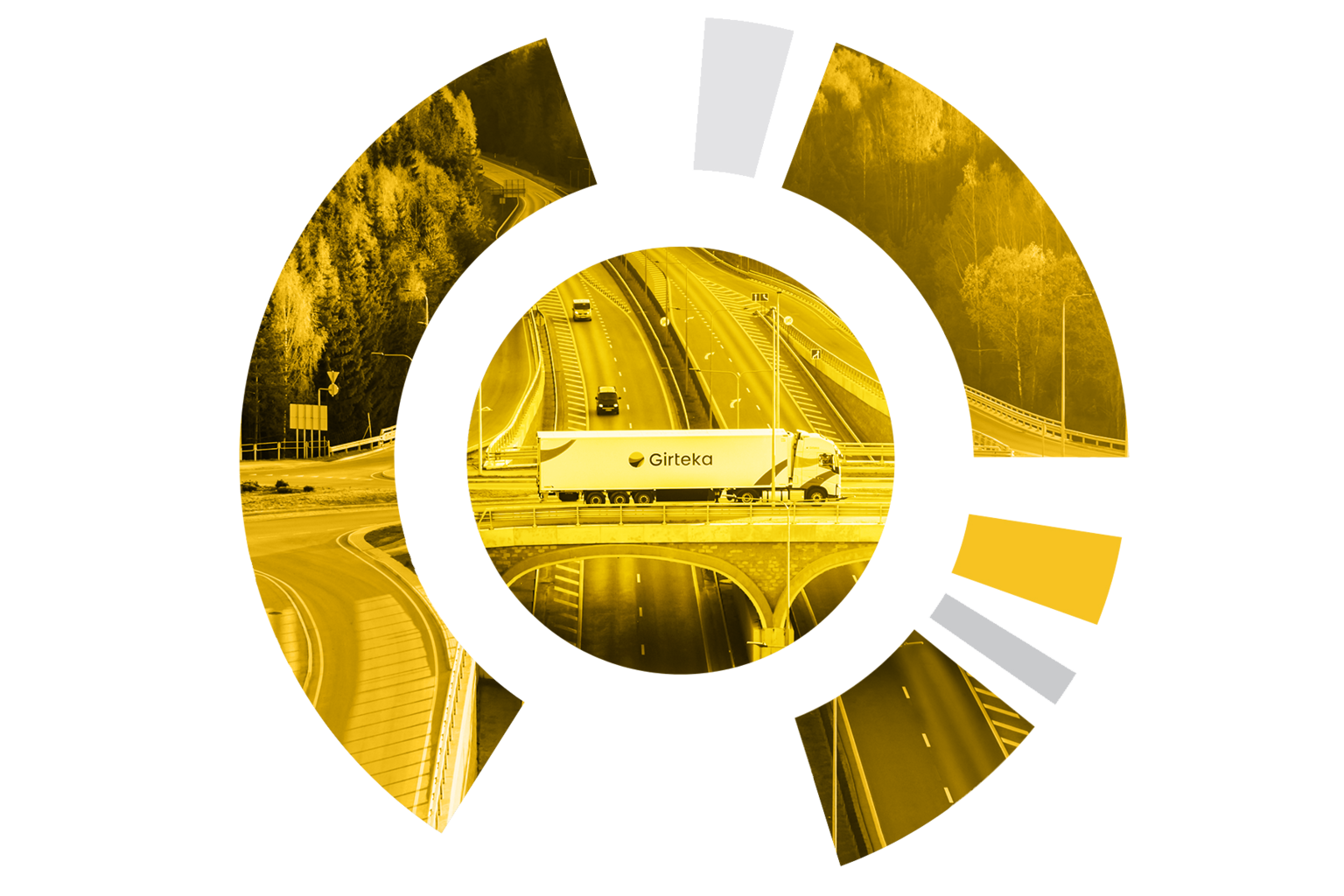 The Results
Recent reports show that using AI based Fleet Operator reduced Girteka's transport time by 10% and fuel consumption and emissions by approximately 7%.
In addition, with AI and real-time visibility solutions, customers and transport managers have on-demand information about the itinerary.
This is the first step on the journey towards a fully digitalised logistics service. With help from software tools, it is possible to speed up the optimisation of supply chains and achieve sustainable results.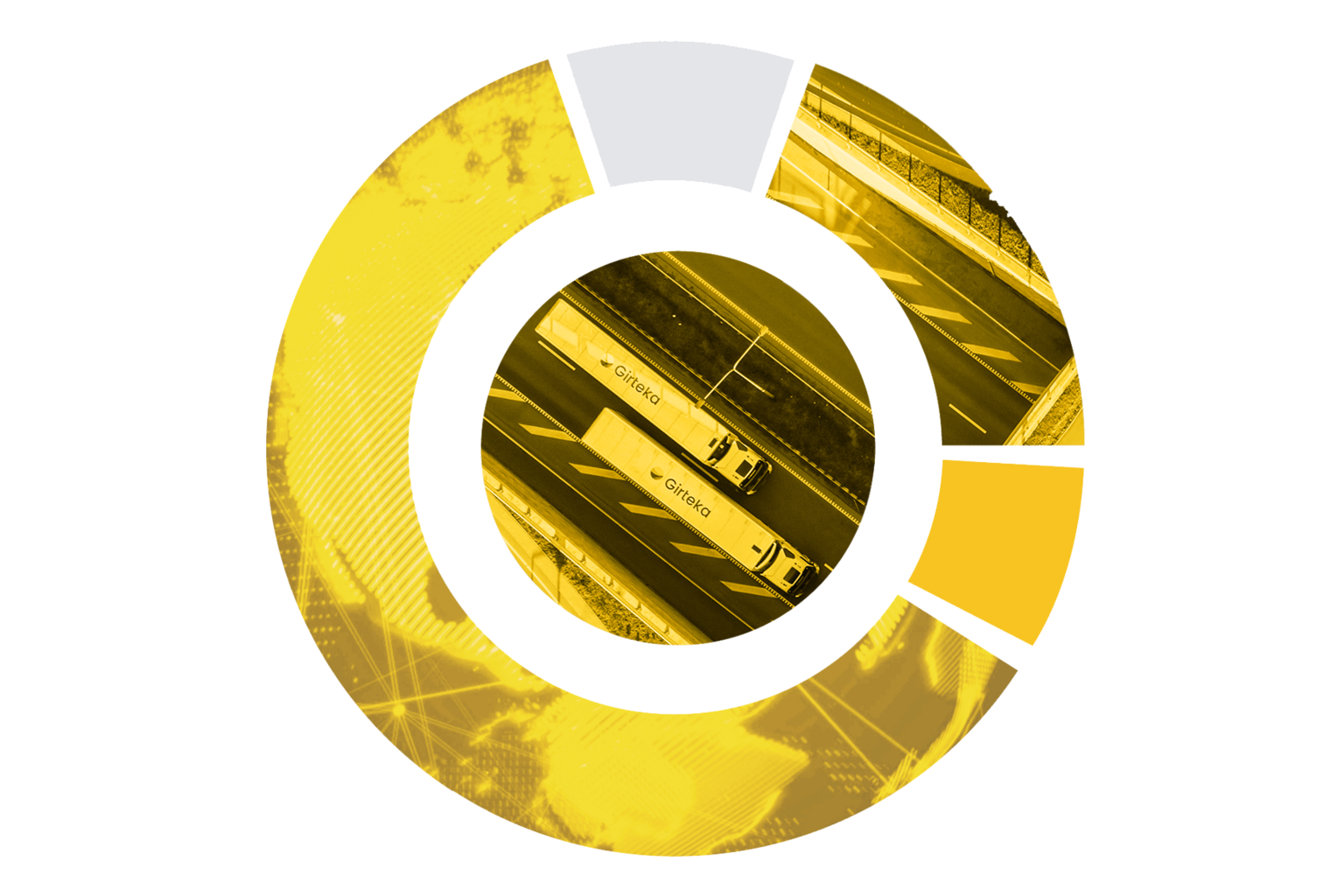 Want to know more about our Fleet Operator?
Get in touch with us: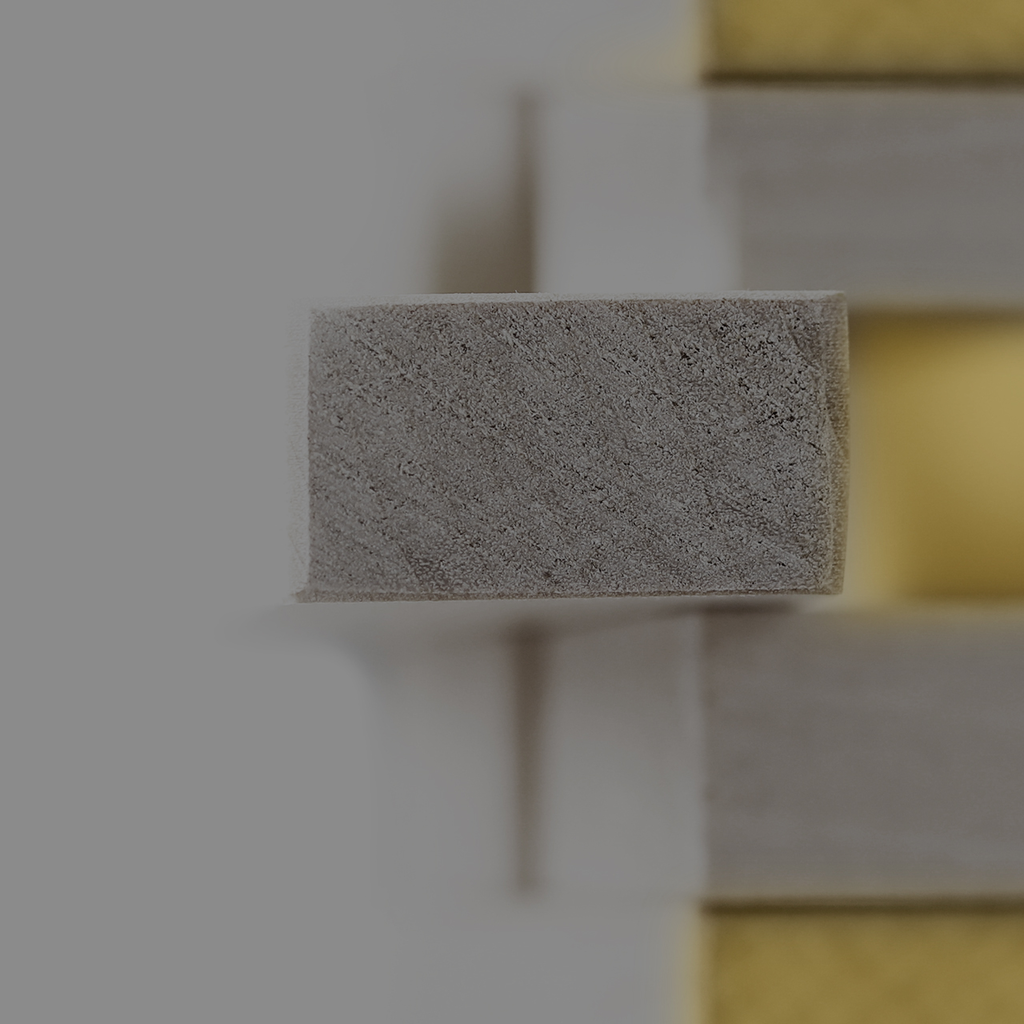 NEXOGEN FLEET OPERATOR
Ready to discover your missing ingredient?
With the Fleet Operator, you can optimize the daily work of your dispatchers with the help of an AI engine. It calculates the optimal itinerary for FTL execution, considering different time windows, driving bans, cost fluctuations and current driving regulations.