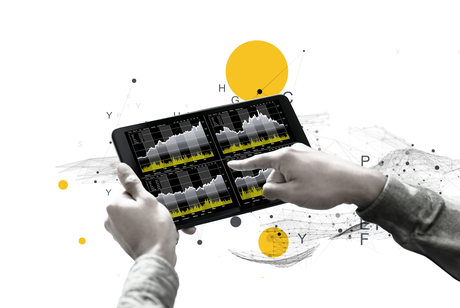 Transporeon Journal
Enjoy a range of informative and insightful videos, blogs and Q&As that will help you optimise your operations and stay competitive in today's dynamic business landscape.
Expert advice and insights with Adrian Gonzalez
We have teamed up with Talking Logistics founder, Adrian Gonzalez, to bring you the latest insights, updates and advice to help you manage your transportation better, smarter and more sustainability.
Adrian is a trusted advisor and leading industry analyst with more than 20 years of research experience in transportation management, logistics and supply chain solutions.
Transporeon Journal Market Updates
Use Market Insights like a pro: expert market analysis with Adrian Gonzalez
Transporeon Journal Market Updates delivers real-time analysis and expert commentary to help you get even more out of the data and maximise current market conditions to your advantage. In addition to essential market updates, in each episode Adrian will be joined by two different industry experts, who will share their valuable advice and insights.
Get ahead: learn how to adapt with agility and efficiency to evolving market dynamics.
Optimise current conditions: adapt your strategy based on our expert commentary.
Hack the market: gain a competitive edge by harnessing the power of market data
Catch the latest episode, which sees Adrian reflect on the first half of 2023, and ask what adjustments you need to make, to finish the year strong. To help address the expected toll increases in Germany, Adrian is joined by Lena von Fritschen, Director of Market Intelligence at Transporeon, while Sandro Russo, Carrier Manager at Transporeon provides commentary on the shrinking labour force.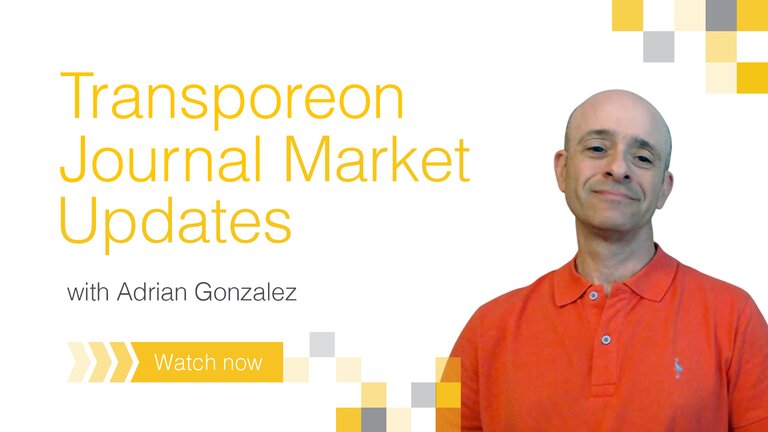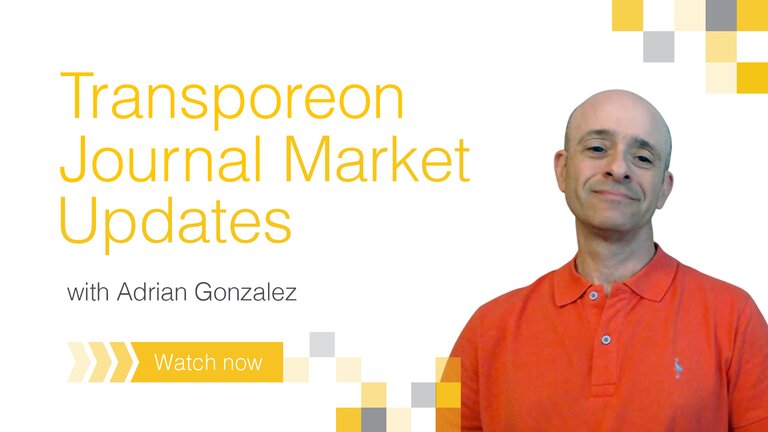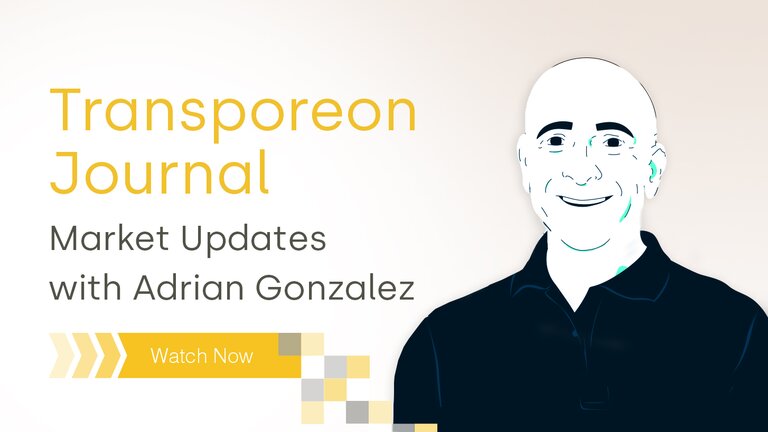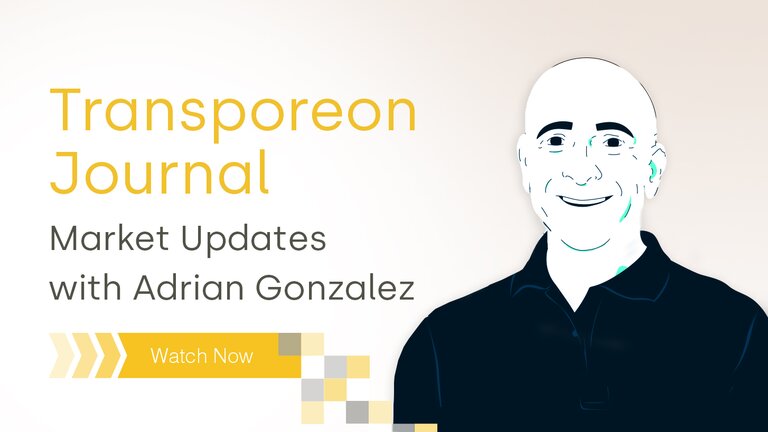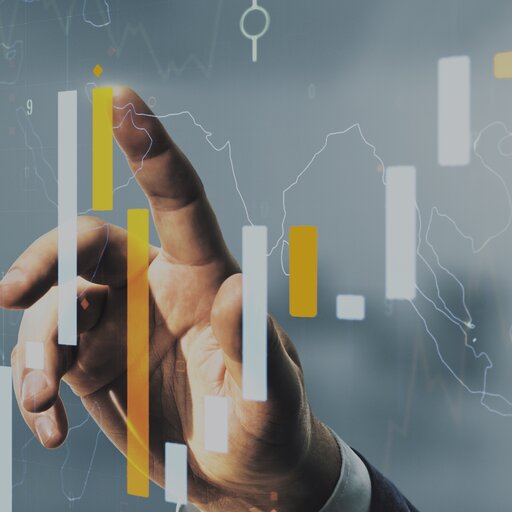 WHITE PAPER: 360° Insights
Benchmark Your Data Against the Market to Gain a Competitive Edge
This white paper reveals the transformative power of data and how shippers can optimise and adapt their transport operations and performance, by leveraging trusted comparisons with the wider market. Find out how Transporeon Market Insights and Network Insights is helping market leaders Knauf and Pfeifer harness the power of big data.
Digital Transport Documents
What's the difference?
Leading industry analyst Adrian Gonzalez is joined by Gerry Daalhuisen from Transporeon to deduce what makes a digital transport document truly digital, and why now's the time to swap traditional PDFs for a more sustainable and straightforward way of enriching and sharing logistics information. Answering 10 questions handpicked from all those you submitted, find out the facts and fuel your journey towards a more interactive and collaborative future.
10 questions on Digital Transport Documents
Visibility
Find your way out of the dark on all things Visibility as the experts field your questions on one of the hottest topics in transportation right now. Accessing real-time data is the ultimate game-changer for industry players large and small, but just like most things, there's a knack to getting the most value out of it. Leading influencer Adrian Gonzalez hangs out with Bernhard Schmaldienst, Director of the Transporeon Visibility Tribe, for this unmissable debut episode of '10 questions...'
10 questions on Visibility
Get in touch with us!
Complete the form below to learn more about Market Insights.
Explore our digital freight solutions
Together our products work in harmony to increase transport efficiency along the full lifecycle of freight activities.
Always stay one step ahead.
Gain useful insight into your performance as well as that of your logistics partners.
Identify bottlenecks and inefficiencies.
Real Time Visibility as a companywide capability, rather than a feature. All modes, all covered.
Reduce check calls and automate processes.
Reduce wait and dwell times with more accurate ETAs.
Reduce CO2 emissions and empty mileage.
BENEFITS
Dock & Yard Management Hub
Bring order to the dock, warehouse and yard with visibility-driven dock scheduling and yard management solutions.
Increase the speed of handling and control downstream processes, boosting productivity by up to 20%.
Reduce wait times by up to 30 to 40% and lower detention and demurrage charges.
BENEFITS
Freight Audit & Payment Hub
Automate your freight billing process and stay on top of your freight spend for all modes.
Gain a clear picture of logistic operations based on a single source of audited and indisputable data.
Improve cash flow.
BENEFITS
Sustainability Hub
Track, report and manage your transport emissions to meet sustainability targets.
Discover the resources that will help you to measure, manage and reduce your carbon footprint in the most efficient and transparent way.