Real-time visibility has been a trending topic in the logistics industry for the past couple of years. With supply chains run by both people and technology, logistics should be all about making people's lives easier so they can excel in what they're doing. Transport Operations is a solution that checks these boxes for more than one team.
The first webinar of the series, led by Jonathan Raemdonck, Head of Product Marketing at Transporeon, showcased a selection of visibility and execution-based use cases for each of the following fictional personas: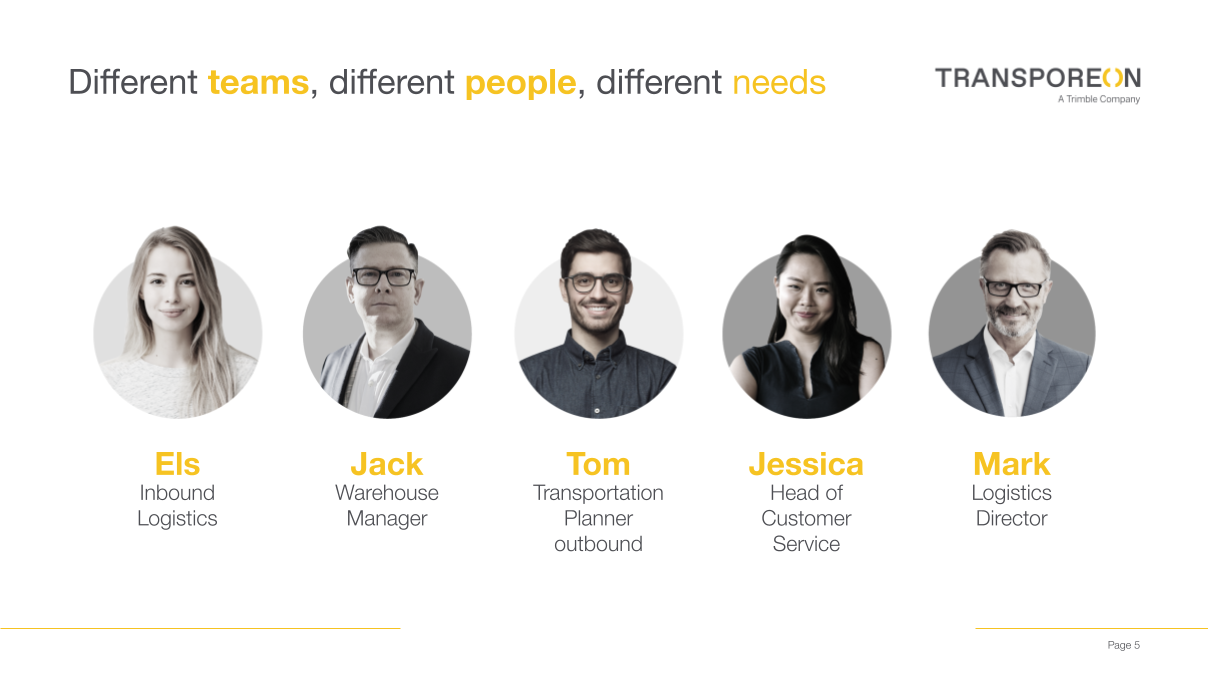 Els is responsible for inbound logistics, Jack is the warehouse manager, Tom is responsible for outbound transportation, Jessica is Head of Customer Service, and Mark is a Logistics Director.