Supply chains have never been normal: a playbook for success moving forward
Stop searching for a "new normal" in supply chain management. The truth is that supply chains have never been normal — they have always been defined by change and uncertainty. This is why "exception management" is part of every supply chain professional's job description. Instead of waiting for a new normal to emerge, what companies need is a new playbook for success moving forward. In this presentation, industry analyst Adrian Gonzalez will share several key principles companies should include in their playbooks to help them navigate the road ahead, wherever it may lead.
Adrian Gonzalez, President Adelante SCM & Founder Talking Logistics
The power of the platform in solving the transportation challenges in between organisations
Stephan Sieber, Chief Executive Officer, Transporeon
On the shoulders of giants: building connections with vertical integration
The transportation process is full of inefficiencies, as systems and tools are unable to pass information to each other, leading to more work for carriers. That's why collaborative approaches — in appointment scheduling — and vertical integration, is key for optimizing supply chains and saving costs. Hear how Tesco is implementing best transport practices gain mutual insights into the entire supply chain based on time slot and yard management, followed by a panel discussion.
Jon Gore, Head of Primary & Global Logistics, Tesco
Daniel Burgess, Project Manager Network Development, Tesco
Paul Farr, Managing Director, Ground & Rail, CEVA Logistics
Prof. Michael Bourlakis, Cranfield School of Management
Will Young, Senior Sales Director, Transporeon
Seeing spots: using behavioural science to automate procurement on the spot market
Powered by real-time data, artificial intelligence, machine learning, and behavioural science, Autonomous Procurement is the only tool in the market that helps you leverage the spot market for your benefit. See how global logistics leaders use Autonomous Procurement as a prime option in their transportation assignment route to find capacity, save up to 12% in spot buying, and improve their carrier relationships.
Dr. Angela Acoccella, Researcher of Transportation, Logistics, and Operations Management at the School of Economics and Management of Tilburg University, Research Affiliate at the Center for Transportation & Logistics at Massachusetts Institute of Technology (MIT)
Jonah Mcintire, Director Procurement Tribe, Transporeon
The time is now: maximising the impact of real time visibility with end-to-end integration
Observation and data collection is crucial — but value only comes when you're able to put the knowledge you've gained into practice. That's why embedding real time visibility into your transportation management platform is crucial for end-to-end visibility, improving the efficiency of complex transports. See how extended visibility can lead to reductions in waiting times, improved asset utilization, and cost savings.
Guido Schierhofer, Supply Chain Director, Intersnack SE
Agnieszka Olesinska, IT SAP Deployment Lead TMS, CANPACK
Petra Lippertova, Head of Logistics Operations - Group Procurement, DS Smith
Benjamin Heinicke, Head of Lead Logistics Partner | Ford European LLP, DHL Supply Chain
Jan Rzehak, Director Business Consulting, Transporeon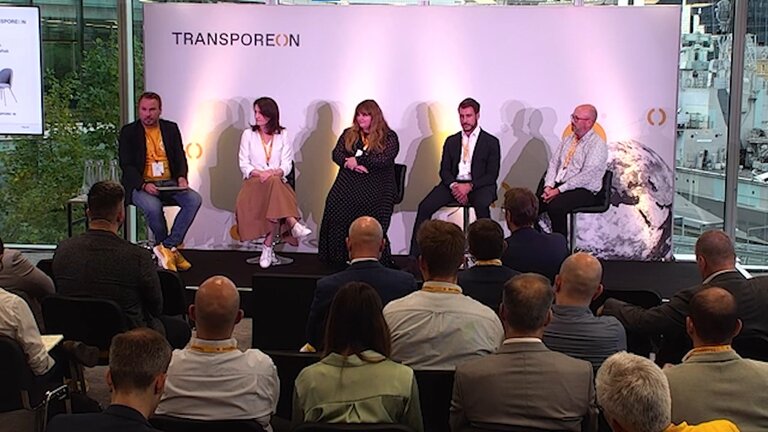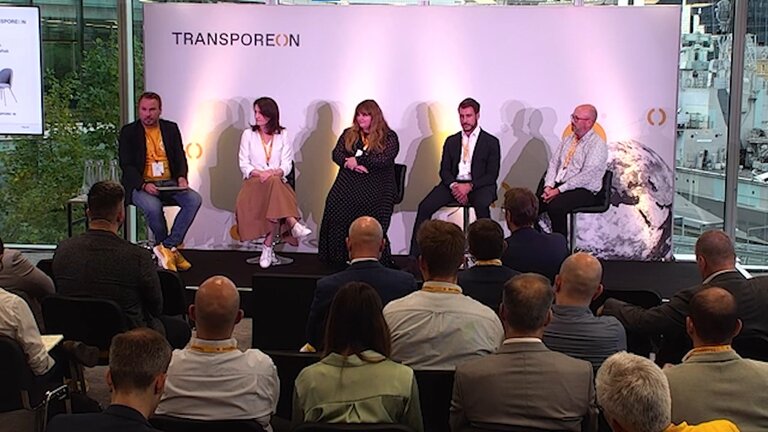 There's no business on a dead planet: managing CO2 emissions to meet sustainability targets
Improved Carbon Visibility can help you to precisely measure and report your carbon footprint across the entire supply chain and all transport modalities while also providing insights to help reduce future emissions.
Johann Spriet, Global Sustainability Developer, Supply Chain Operations, IKEA Supply Chain Operations
Ian Mears, Transport & Distribution Manager, Etex Group
Prof. Alan C. McKinnon, Professor of Logistics, Kuehne Logistics University
Alan Lewis, Technical Development Director, Smart Freight Centre
Serge Schamschula, Head of Ecosystems, Transporeon
Jakob Muus, Director Sustainability Tribe, Transporeon
Talkback: Reflections on Transformation
How can we synthesize the many insights, results, and experiences shared here today? Welcome back some of our speakers together with our special Keynote host to reflect on the day's highlights and key takeaways.
Maria Villablanca, Co-Founder & CEO, Future Insights Network